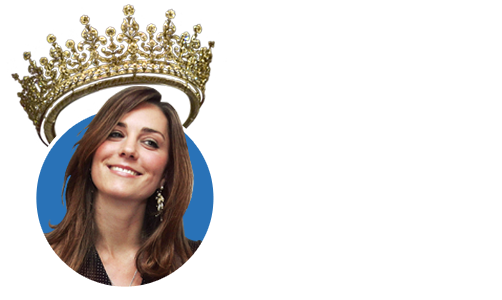 Let the countdown begin...
Earlier this week I was sucked into the mockery of
anyone
that was willingly going to wake up at the crack of dawn
(or even skip work...yes, I know several people who are)
to watch the long awaited
Royal Wedding
of William and Kate. Of course I know that this is the biggest national celebration since the wedding of the beloved Princess Diana and Prince Charles... even said to be largest social affair of this past decade. But, people, I love my sleep!
After watching hours upon hours of the preparation for this majestic event and listening to the little girl I tutor talk about her "Royal Wedding Party"...
I've been sucked in!!
*sidebar: yep, you heard me right...
Royal Wedding Party
. There is a huge groups of little girls, from the school that I teach at, getting together tomorrow morning at 4am to have a breakfast fit for a Queen as they watch this historical event with tiaras on head and orange juice in hand. (I'm quite jealous)
My Friday morning routine will be abruptly altered tomorrow as I
excitedly
stubborning wake up at 4am... coffee in hand and hair on top of my head to await this social soiree feeling like a giddy little girl in the hours before her birthday, impatiently waiting to show off my new party dress.
Speaking of dress... that is the one thing that is keeping me on the edge of my seat when it comes to this epic event. Fashionista and designer at heart, I cannot contain my excitement to see what breath-taking gown the soon-to-be princess has chosen to wear in this momentous moment in which her fairytale transforms into reality.
Will you be watching the Royal Wedding before the sun rises with all the crazed romantics or will you forgo the initial moments for a few precious hours of sleep... and catch it later on the
Today Show
?
With Visions of Tiaras and Coffee Beans